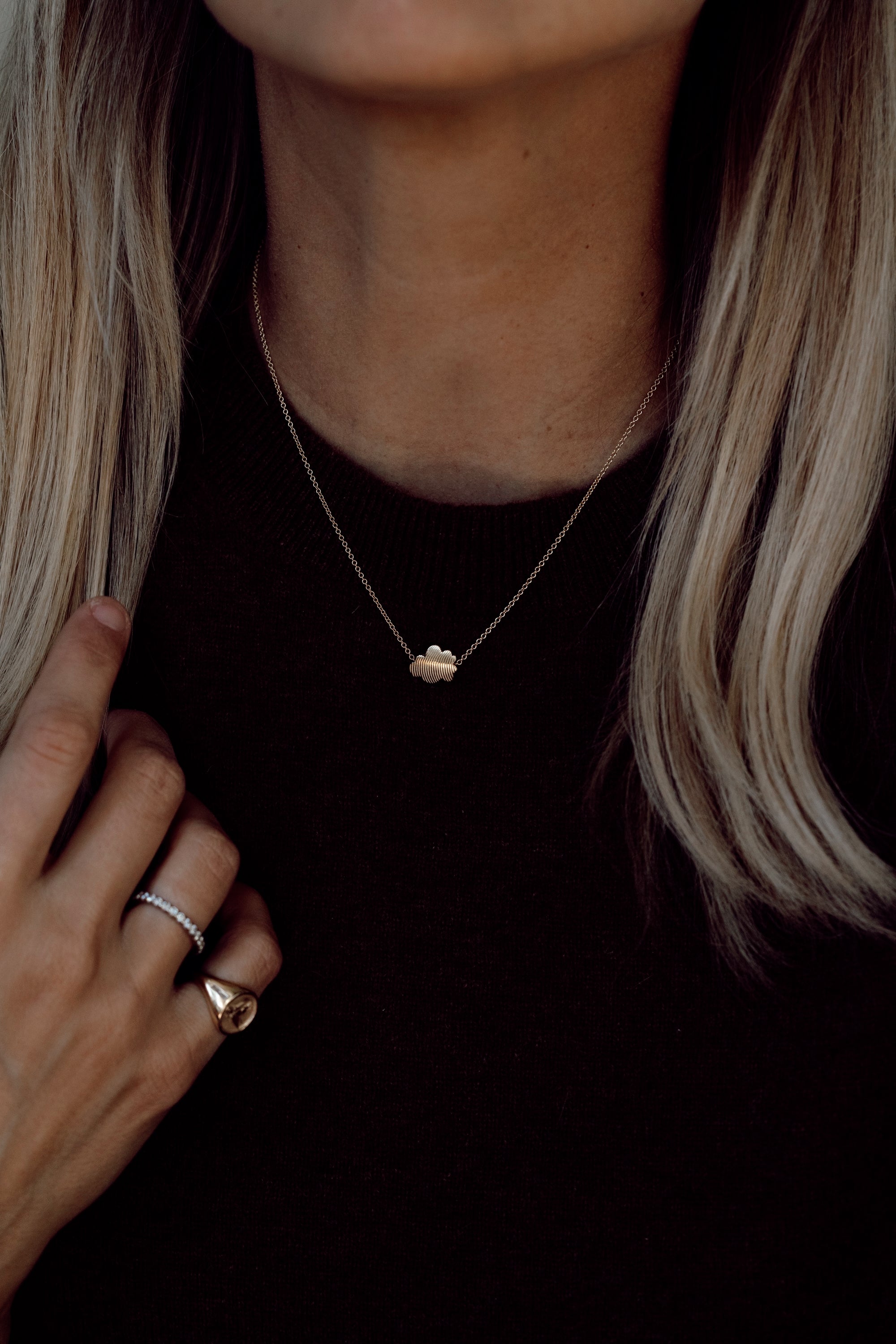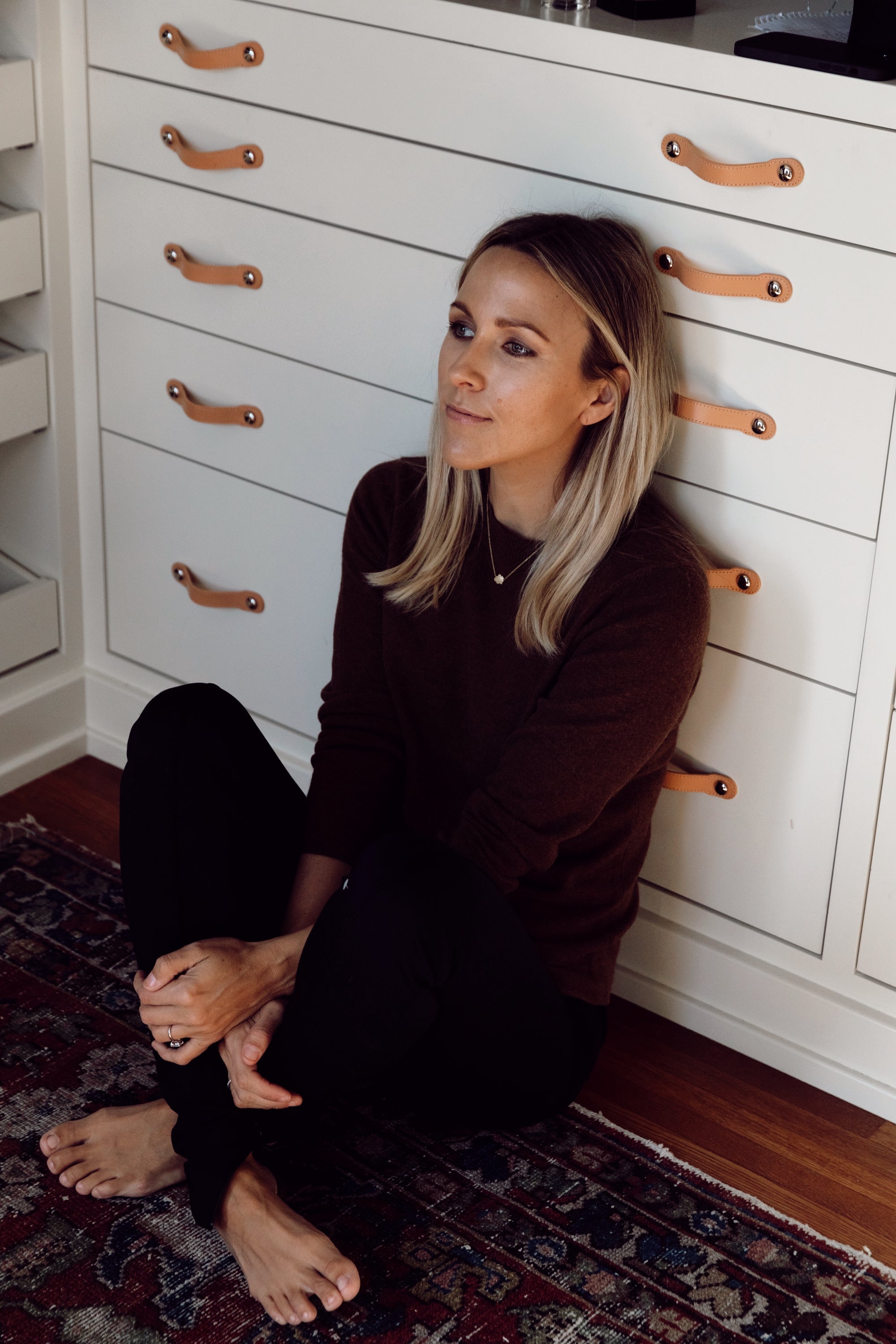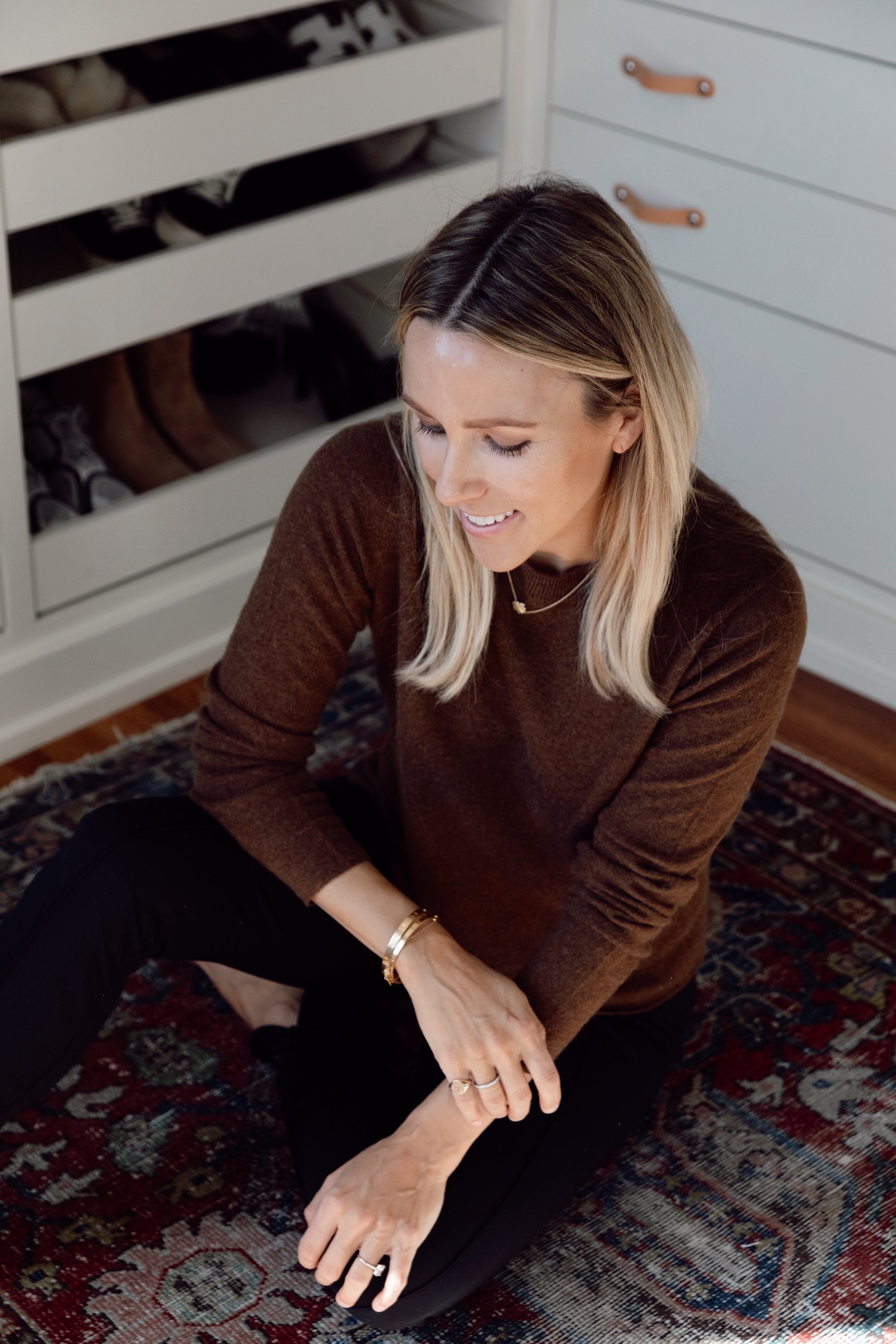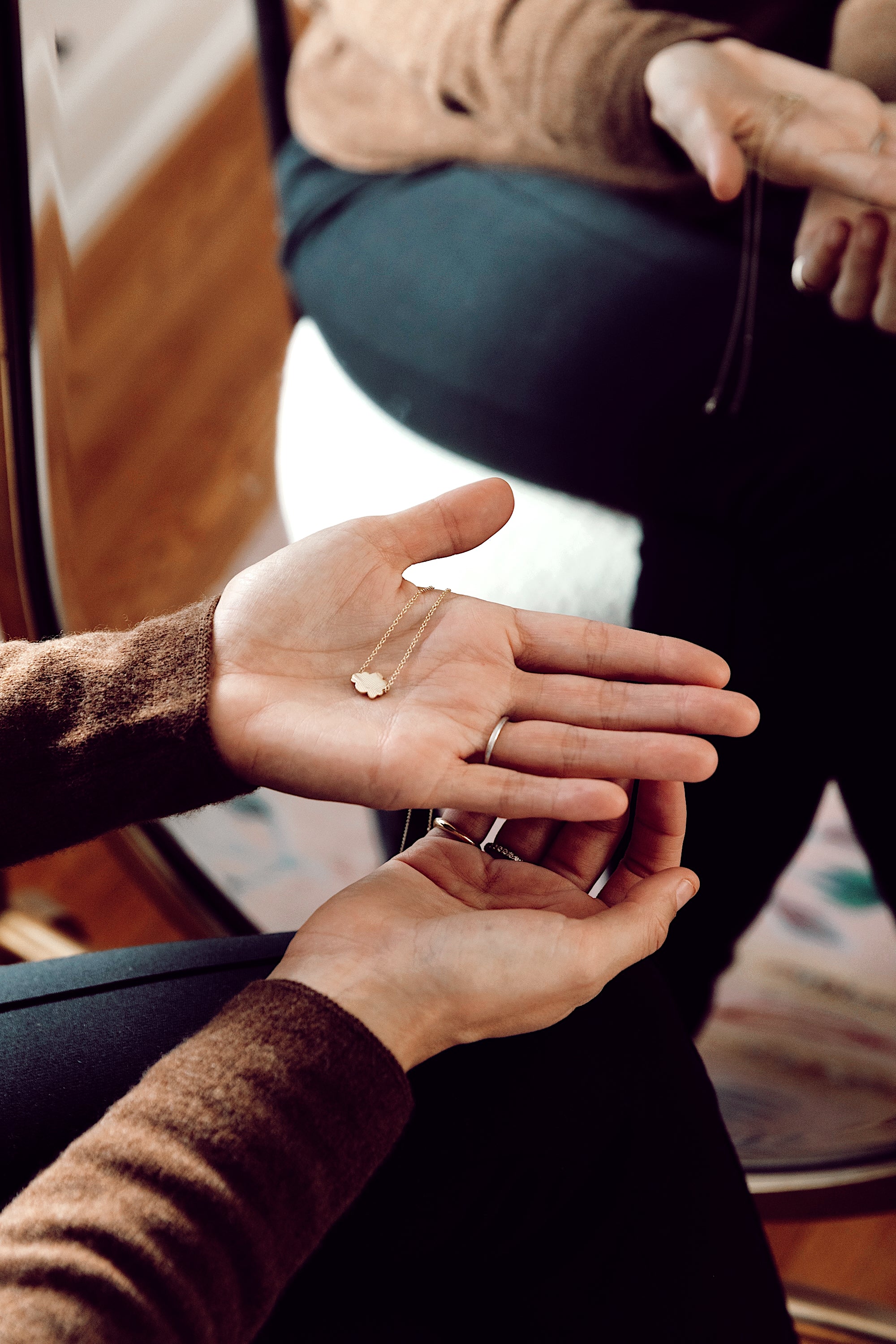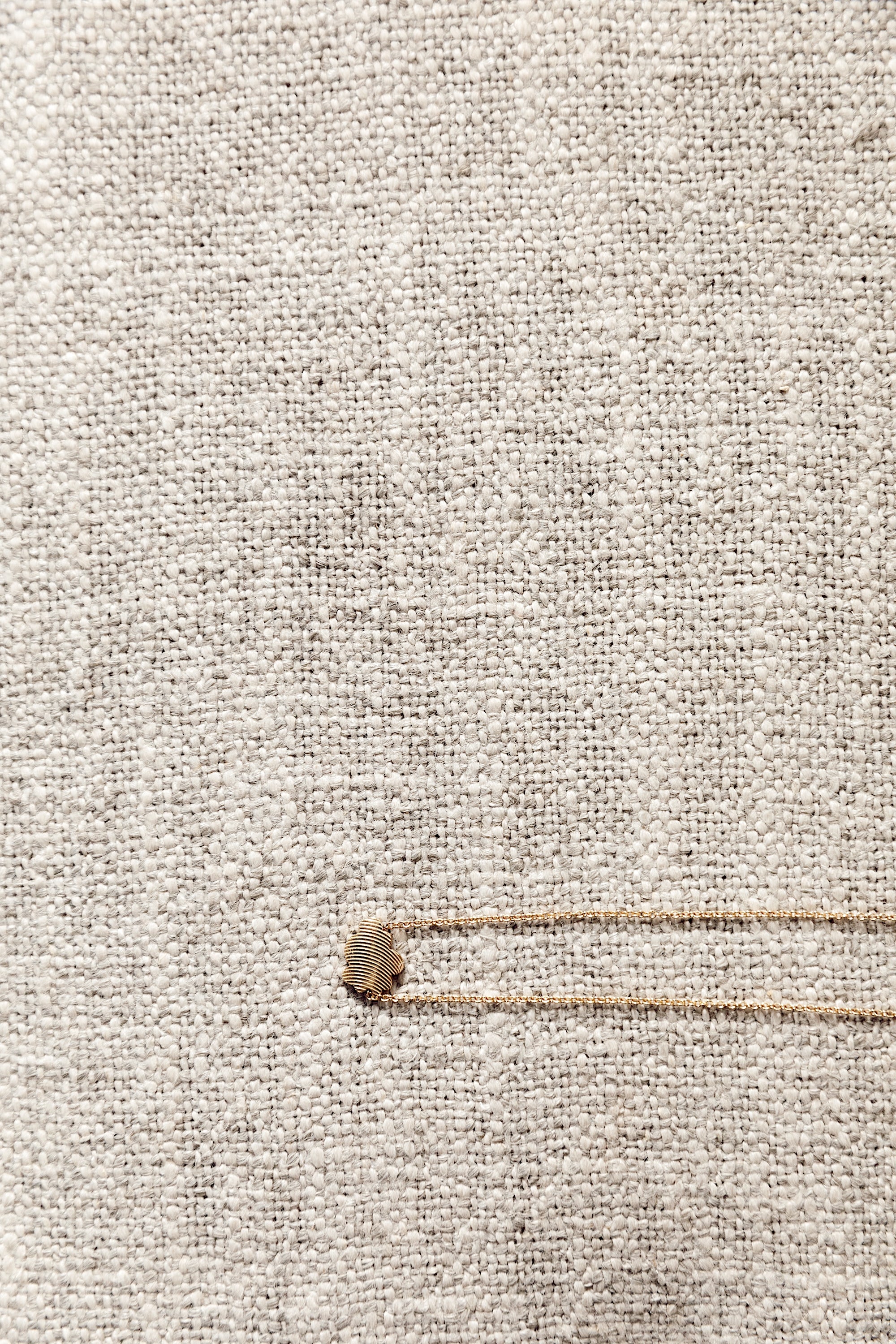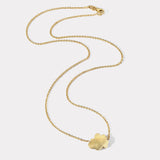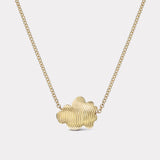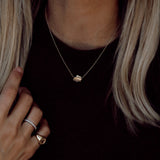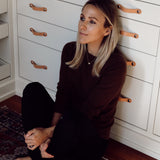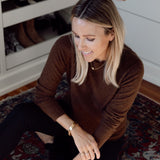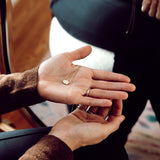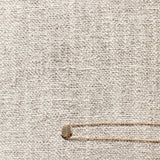 Cloud Pendant to benefit The Loveland Foundation
Visit our bespoke page to inquire about ordering this piece.
Description & Details

In collaboration with friend Jacey Duprie, designer Kirsty Stone created this piece as a symbol of empowerment. 

As children we are often oblivious to how our circumstances can affect our future. As children we dream big, unaware of the realities which await us. This cloud represents castles in the sky. Our dreams can become our realities, with support and one baby step at a time. 

Jacey writes, 

As a little girl I often looked up at the clouds, day-dreaming about what I wanted to be when I grew up. "Dream big" my mom would often encourage me. Decades later, I find myself with a dear friend of 12 years (Kirsty) who continues to push me to "dream big" in my life.

One hundred percent of the proceeds from this pendant will be donated to The Loveland Foundation who is committed to showing up for communities of color in unique and powerful ways, with a particular focus on Black women and girls. They are offering resources and initiatives in a collaborative approach that prioritizes opportunity, access, validation, and healing. (credit to thelovelandfoundation.org for the bio) Please visit The Loveland Foundation for more information about their work. 


This pendant is solid 14k gold and offered on a 16" chain with jump ring at 14.5". 

Each piece is handmade to order in our Los Angeles studio. Please allow 2-3 weeks for production time. If you require faster delivery please contact us. 
Made with Love in Los Angeles

We make jewelry with integrity. The collection is crafted by a small team of skilled artisans who take pride in their work. In the studio, we recycle as much gold as possible. For non-recycled metal, our caster works exclusively with fair trade, fair mined gold. We work with extremely reputable diamond and gemstone dealers both locally and abroad. Our melee (accent diamonds) are conflict-free and consistently sourced from a single supplier. Diamonds with a GIA report are available over 0.25ct upon request. Please inquire for associated costs. Colored stones and the rough stone for our inlay are hand selected. All of our inlay is hand cut in Los Angeles.
Fully Insured Shipping

We offer complimentary FedEx 2-day signature-required delivery, within the United States. We will contact you via email prior to shipping. We do ship internationally but we do not collect any sales tax, duties or customs on international orders. For international deliveries you are responsible for any sales tax, duties or customs collected by your local government. Please contact us prior to purchase with any questions and to learn about expedited shipping options. 
Returns & Repairs Policy

Please note we do not accept returns. If you have questions or concerns, or are buying a gift, please contact us prior to making a purchase, we are more than happy to assist. Read more about our Returns & Repairs policy. If your Retrouvaí piece becomes damaged, please email us at inquiry@retrouvai.com. Professional cleaning is also available.
We offer payment installment options with ShopPay/Affirm. Check out with ShopPay to view installment options.
We offer fully insured shipping. Domestic orders are shipped via FedEx 2-day signature required delivery. 
Questions? Get in Touch.
Cloud Pendant to benefit The Loveland Foundation