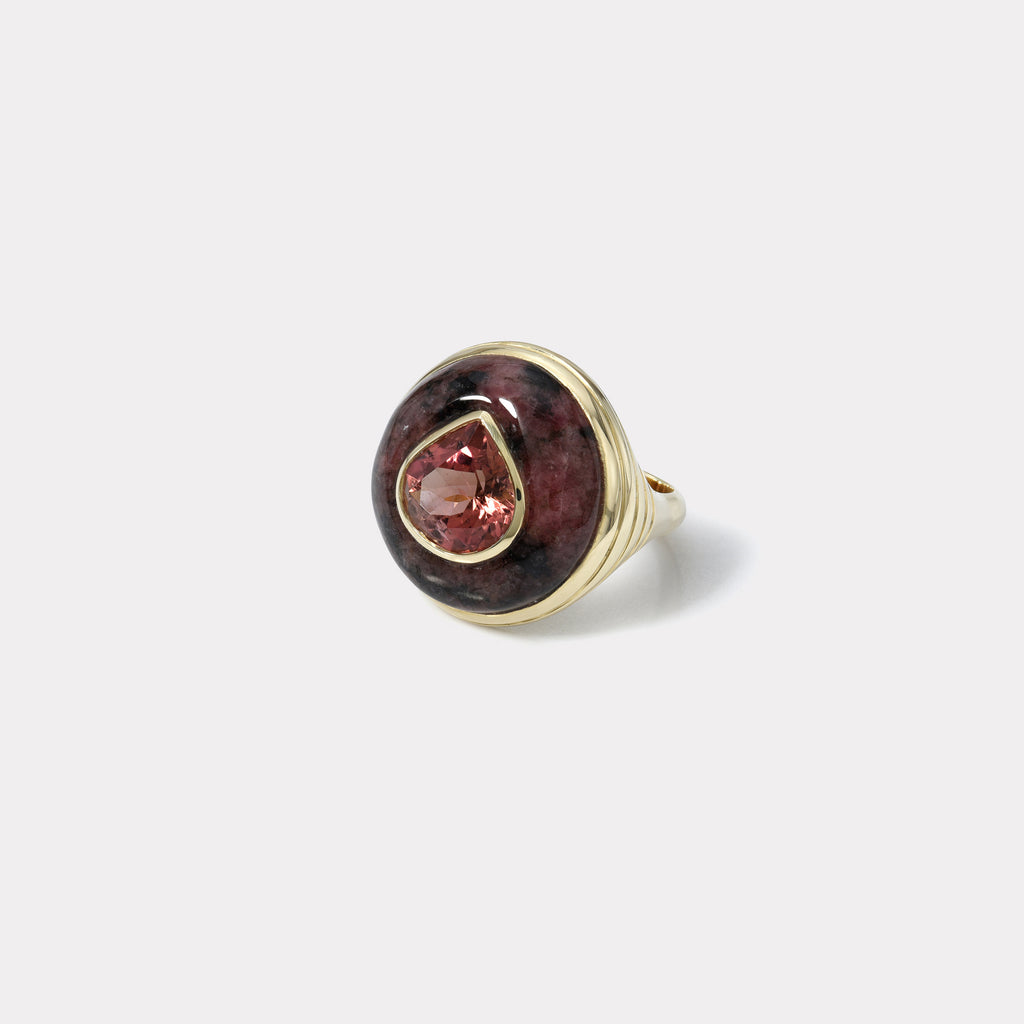 Zoom In
Petite Lollipop Ring - 2.54ct Pear Pink Tourmaline in Hand Carved Rhodonite
Sale price

$ 5,870.00

Sale
This 14k yellow gold ring features a 2.54ct Pear Pink Tourmaline in hand carved Rhodonite. This ring is a size 4.5.
Note there are two face diameters of the Lollipop ring, this ring has the smaller signature face. 

This ring was handmade in Los Angeles. It is one of a kind and ready for immediate shipping. Contact us or diamond specifications.